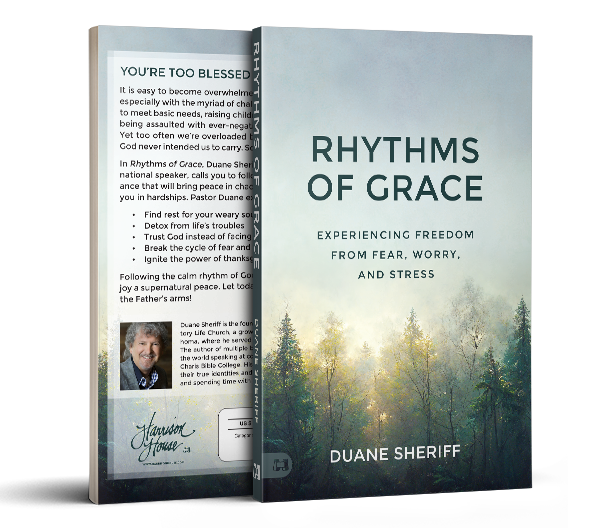 Rhythms of Grace
You're Too Blessed to be Stressed!
It is easy to become overwhelmed in our fast-paced world, especially with the myriad of challenges we face–struggling to meet basic needs, raising children in an unsafe world, and being assaulted with ever-negative headlines in the news. Yet too often we're overloaded because we pick up things God never intended us to carry. So how do we ease the load?
In Rhythms of Grace, Brother Duane calls you to follow the pace of God's guidance that will bring peace in chaos and strategies to sustain you in hardships. The book explains how to…
Find rest for your weary soul
Detox from life's troubles
Trust God instead of facing problems alone
Break the cycle of fear and worry
Ignite the power of thanksgiving
Following the calm rhythm of God's grace allows you to enjoy a supernatural peace. Let today be a fresh start to rest in the Father's arms.